We were lucky enough to host Karen Warren in July (2022). Karen and her 2 friends paddled over 4 days at Hook Island and the Molle Islands.
Karen Warren, Ph.D. Writer/Outdoor Travel Blogger has vast experience and knowledge in the kayaking world. Below is a link to Karen's article.


Karen's details:
Outdoor Adventure Sampler
website: https://outdooradventuresampler.com
email: karen@outdooradventuresampler.com

Thanks to Natasha from Thrillist for joining our Inner Island Turtle Tour and writing such a great article. Lots of other local businesses are also included here.
10 Reasons to Visit the Whitsundays | 2022 (thrillist.com.au)
The Top 5 Kayaking Destinations In Australia
With over 37,000 miles of coastline, 439 rivers, and hundreds of lakes, Australia offers many outstanding paddling destinations for enthusiastic kayakers. And with reputable and experienced kayak tour and kayak hire companies like Salty Dog Sea Kayaking, it's easy to get started kayaking in Australia. Here are 5 fabulous kayaking destinations that are certain to please.
#1. The Whitsunday Ngaro Sea Trail, Queensland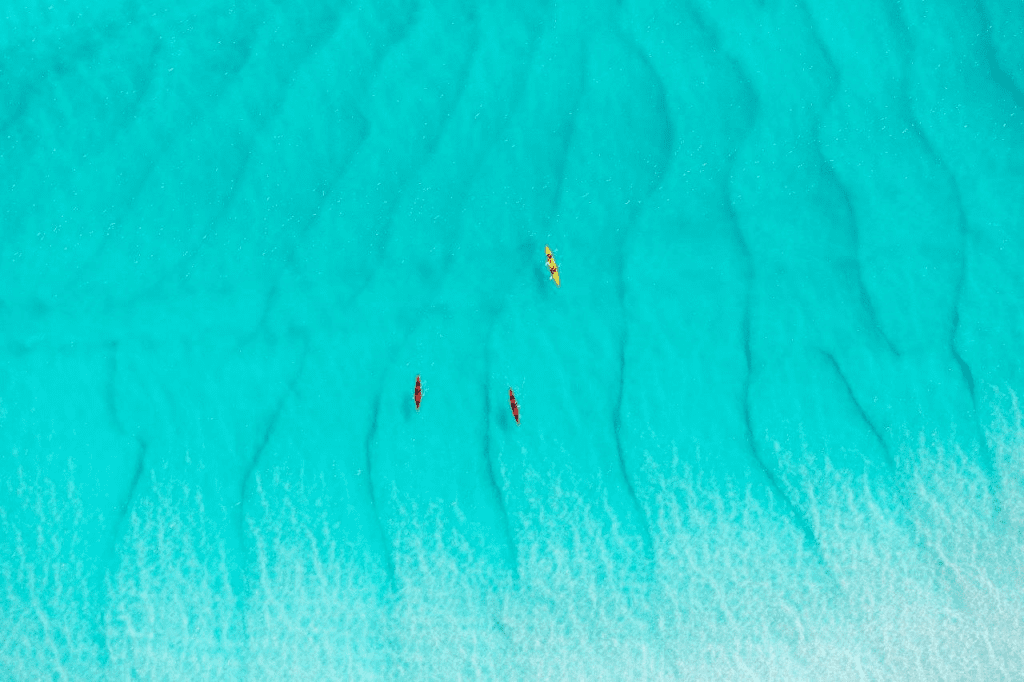 This unique sea and land trail within the Great Barrier Reef World Heritage Area is certain to appeal to anyone with a sense of adventure. The Whitsunday Islands are a collection of 74 beautiful islands surrounded by aquamarine seas off Queensland's tropical coastline. Originally volcanic calderas, the islands have provided a home for the Ngaro people for over 9,000 years.
The Whitsunday Ngaro Sea Trail features sea passages suitable for kayaking between South Molle Island, Whitsunday Island, and Hook Island. These seaways link with hiking trails that enable you to explore the islands and stay in campsites only accessible by water. The starting point of the Whitsunday Ngaro Sea Trail is Shute Harbour in Conway National Park.
You can explore short picturesque trails (under 3 km) on Hook Island and Whitsunday Island. You'll find more demanding trails (4-8 km) on South Molle Island and Whitsunday Island. When you reach Hook Island, make sure you check out the Ngaro Cultural Site in Nara Inlet. A viewing platform enables you to see ancient cave paintings.
Between May and September, you might be lucky enough to encounter humpback whales that migrate here from the Antarctic to calve in the tropical waters. Kayaking alongside majestic whales is an unforgettable experience. Just make sure to keep at least 100 m between yourself and your acrobatic, marine friend for safety!
If you're interested in exploring the Whitsundays, you're in luck. Salty Dog Sea Kayaking offer half-day, full-day, and 6-day expert-guided tours. Competent sea kayakers who want to go it alone can hire a sea kayak from Salty Dog. And if you want to explore the whole Whitsunday Ngaro Sea Trail, Salty Dog can hire you sit-on-top sea kayaks, camping equipment, and snorkelling gear so you can do it all. Contact details: (int 61) 7 49461388 or info@saltydog.com.au
#2. Nitmiluk National Park, Northern Territory
Nitmiluk means "Place of the cicada dreaming" in the language of the indigenous Jawoyn people. The central attraction of Nitmiluk National Park is Nitmiluk Gorge (Katherine Gorge). In total, there are 13 interconnected gorges cutting through ancient sandstone along the course of the Katherine River. Within these gorges are rapids and waterfalls, such as the picturesque Edith Falls.
The Katherine River is a wonderful place to paddle, so stick your kayak on your kayak roof rack and get down to the park. Paddlers enter the river in Nitmiluk Gorge, which can be a little crowded with tourists. However, the further along the river you paddle, the fewer tourists you'll see. Also, the landscape arguably gets more and more interesting as you go.
At most points along the Katherine River, the water is calm and ideal for kayaking. Watch out for harmless freshwater crocodiles who nest along the riverbank. During the Dry Season, from April to October, you can also enjoy swimming through the river. This isn't advisable during the Wet Season because the water levels rise and more aggressive saltwater crocodiles often enter the gorges.
Keen birdwatchers might be interested to hear that Nitmiluk National Park is a great place to spot some of Australia's most fascinating avian species. Take along your binoculars and keep your eyes open for endangered Gouldian finches, great bowerbirds, ospreys, red-tailed black cockatoos, red-winged parrots, and white-gaped honeyeaters.
#3. Ningaloo Reef, Western Australia
If you love to get close to nature, Ningaloo Reef is a fantastic kayaking destination. The Ningaloo Reef fringes the Ningaloo Coast for 160 miles. Because the reef is so close to the mainland, it creates lagoon-like kayaking conditions between the reef and the shore.
In some places, the reef is less than ½ km from land. This enables paddlers of all abilities to reach the reef where they can get close to 500 species of tropical fish, hawksbill turtles, loggerhead turtles, coral bommies, whale sharks, and reef sharks. During the winter, migrating humpback whales, manta rays, dugongs, and dolphins pass the reef.
An added feature of Ningaloo Reef is that there are shipwrecks you can explore by kayak. If you take along snorkelling equipment, you can also dive into the warm waters to admire the coral growths around the submerged wreck and the marine animals that choose to live their lives within a manmade environment.
Ningaloo means "high land jutting into the sea" in the language of the Yamatji indigenous people who have lived in the area around Cape Range National Park for over 30,000 years. The coast itself is a World Heritage Site.
#4. Innes National Park
This is not a kayaking destination for the fainthearted. Innes National Park on the Yorke Peninsula provides challenging waves that are great for surfers but make life difficult for paddlers. The rugged and isolated coastline is an exciting kayaking destination for thrill-seeking, experienced paddlers.
On the beaches and just offshore are several shipwrecks you can explore. The SS Ferret (1920) and SS Ethel (1904) are both found along Ethel Beach. And to the east of Chinamans Hat Island is the wreck of the historic SS Marion which ran aground in 1862.
#5. Sydney Harbour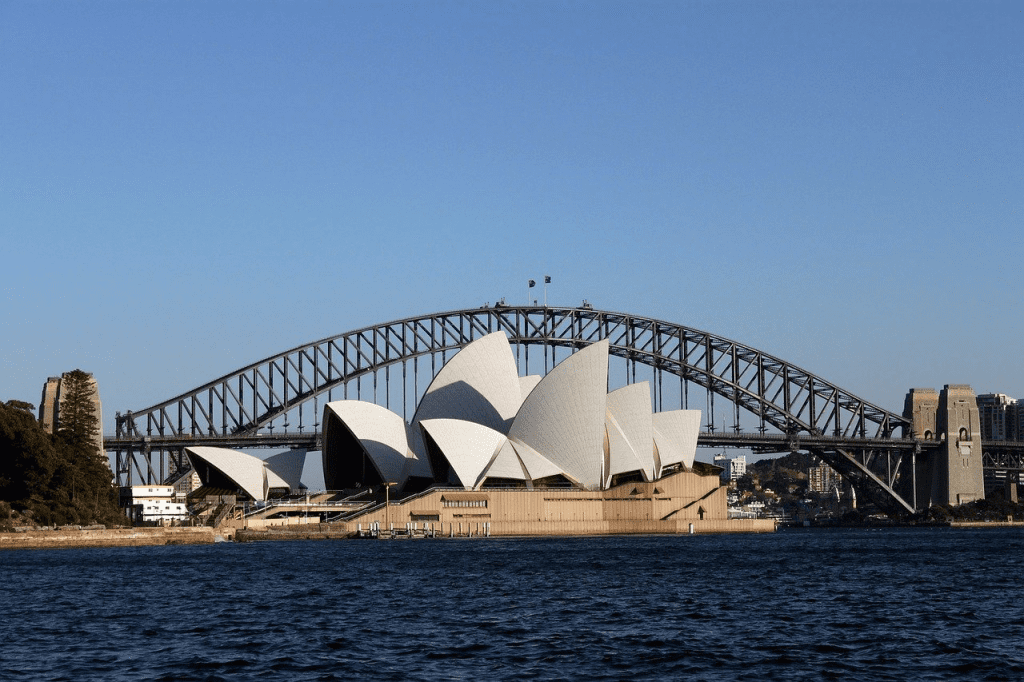 While the main attraction at other Australian kayaking destinations tends to be natural landmarks, Sydney Harbour is rich in cultural and historic features. When you paddle a sea kayak into Sydney Harbour, you will benefit from breath-taking views of 2 of Australia's most iconic structures, Sydney Harbour Bridge and Sydney Opera House.
A popular kayaking trail begins in Rose Bay and heads west towards first the opera house and then the bridge. Along the way, paddlers will encounter many much, much larger vessels. This is a great location for admiring fine sailing ships and the yachts of the rich and famous.
The length of the trail depends upon how many detours you take along the way, but it's usually a full day's expedition. If your journey is straight and relatively unobstructed, you'll paddle for around 15 km. If you decided to hug the coastline and explore the area in depth, you may end up covering as much as 35 km.
Like other kayaking destinations, there are places around Sydney that you can only reach on the water. North of Rose Bay you'll find Store Beach in Manly Cove. It's a really long paddle across open water from Rose Bay, but only a short expedition from Cabbage Tree Bay, Manly Yacht Club, Little Manly Beach, or Collin's Beach. Store Beach is a secluded beach where you can see a colony of diminutive fairy penguins. These are an especially cute but endangered species of penguins.
We are proud to be included in an awesome article on Jetstar.com. The article can be found here. https://www.jetstar.com/au/en/inspiration/articles/qld-whitsundays-7-myths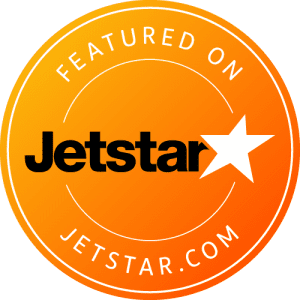 We are proud to be included in a fantastic article in flight network. The article can be found here.
https://www.flightnetwork.com.au/.
https://www.flightnetwork.com.au/blog/16-awesome-aquatic-adventures-in-australia-and-new-zealand/